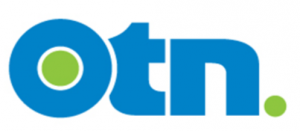 What Is OTN
The Ontario Telemedicine Network or OTN (otn.ca) is the world's largest collaborative community of telemedicine-enabled healthcare sites. Telemedicine allows clients and/or service providers to communicate electronically from different locations with full audio and video over a secure network. Telemedicine is information technology used by health care providers to deliver care to their patients; to engage their patients in their own health management and/or to collaborate with each other to improve care delivery.
OTN is an independent not-for-profit corporation funded by the Government of Ontario. Members of OTN are comprised of 1,289 health care and education organizations at more than 1,600 sites. They include hospitals, community health centres, clinics and schools.
DMHS has three telemedicine systems, two in Whitby and one in Pickering.
Benefits to Users and Community
OTN permits users to come together across vast distances (Ontario-wide) easily and economically. Using telemedicine eliminates travel time and costs and promotes ease-of-access to healthcare services.
Telemedicine is used for more than just medicine. It is also used for educational and administrative events. Thousands of public educational events are archived at OTN's Webcasting Centre (http://webcast.otn.ca/), including many DMHS-hosted workshops.
OTN's vision is for telemedicine to be a mainstream channel for health care delivery and education.
Who Can Use OTN?
Any health service provider or consumer is welcome to use one of DMHS' three telemedicine systems to watch educational events, participate in meetings or connect with supports, as long as one of the systems is available.
How Do I Use a DMHS OTN System?
To enquire about using one of DMHS' three OTN systems, please email DMHS OTN Coordinator David Clarke at daclarke@lh.ca