While on a basketball scholarship in Missouri, I was sexually assaulted. I returned home in November 2007 feeling depressed. I tried working different jobs but couldn't keep them – I had eight different jobs in six months. I started experiencing blackouts – staring for hours without communicating with anyone. My family intervened and took me to be assessed by our family doctor, who referred me to a Rouge Valley Ajax-Pickering psychiatrist. He m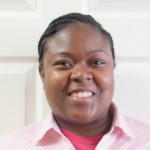 onitored me for an entire year, and things were deteriorating. In October 2008, I was found walking in and out of traffic in front of Pickering Town Centre. This resulted in my first hospitalization. Shortly after this, I received the diagnosis of bipolar disorder. However, I did not accept any medication to treat this diagnosis.
While I was in the hospital, I ended up hitting a security guard while medical staff were trying to inject me with medication. This resulted in charges pending and I made a connection with DMHS' Mental Health Court Support Program. They helped get the charges dropped through a court diversion process. This was my first contact with DMHS.
Court Support referred me to DMHS' ongoing community support program. I had problems trusting people but my worker encouraged me and provided me education on mental health and mental illness. Gradually our relationship grew.
My problems with bipolar disorder were not over. I got a wake-up call when I woke up in a hospital in New York State, having run the border and being chased by New York State police. My car ran off the road during the chase and was totaled. I was taken to the hospital facing serious charges and potential lawsuits. I spent eight months incarcerated but eventually my charges were withdrawn. When I came back to Canada I faced multiple driving charges in different jurisdictions, but DMHS Mental Health Court Support came to the rescue and succeeded in having all the charges dropped.
Ever since this point, I take my medication as prescribed. My goal is to stay out of the hospital. My DMHS case worker always encouraged me to share my story. I was reluctant to do this, but I found the courage and now am a recognized local motivational speaker, having spoken at the Pickering Public Library, local churches, UOIT and the Women's Multicultural Resource Counselling Centre of Durham. In addition, I have my own weekly radio show on Durham College's Riot Radio (riotradio.ca). I'm also currently working on my first book, "Mental Health Speaks Out, Volume 1."
In this world, you can't just "not give up on yourself," you need to have people who won't give up on you too. I found this in the staff at DMHS, from the Crisis Access Linkage Line, to the Mobile Crisis Team, to the Mental Health Court Support staff, to the Community Support program. DMHS don't strand you on your journey, they walk with you side-by-side. DMHS has been a tremendous influence in making me who I am today.