DMHS is a placement destination for post-secondary students from a variety of human services and nursing programs. Student placements provide an opportunity for continuous learning for DMHS staff; as well as a unique learning opportunity for the students who spend time with us. Nancy, Kate, Jenna and Dave are students at Durham College. They are four of the seventeen students that DMHS has hosted since January 1, 2017.
What drew you to a placement in mental health work?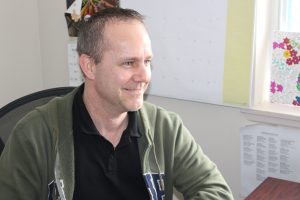 NANCY: I've always wanted to work in mental health. I also have family members and friends with mental health issues. I've always talked to them about it, but there is still a lot of silence and secrecy around the topic. Now, due to my placement with DMHS, I understand the topic in a whole different way and my ability to connect with people has improved.
KATE: What drew me was my own life experience and my feeling that this was the best way to help people.
DAVE: My goal was a career in addictions; I did my first placement at an addictions services agency and I felt that learning about mental health was a needed complement to that.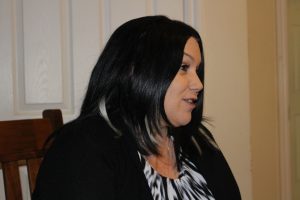 What surprised you the most about your placement?
JENNA: It's the transferability of the skills that I've learned, such as active listening. I find myself using them daily. Also the amount of resources available to those in need is awesome.
NANCY: While building rapport with the clients, I realized how diverse and interesting and accomplished they are – about how mental illness can affect just anyone.
KATE: It has been the difference you can make with the simplest of actions. A goal of mine was to get people out and interacting with their community. Just going for a walk helped me connect with some clients, and helped them experience life more fully.
DAVE: I think the people – the clients really surprised me how welcoming they were and the staff were patient, understanding and provided helpful guidance.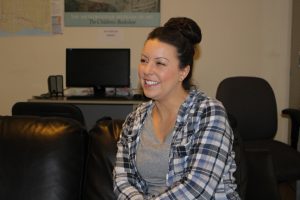 What will you take away from your experience with DMHS?
DAVE: Working in mental health was really eye-opening. The practice and the level of comfort you build with skills you use daily – like communicating empathy – will serve me well in any social service work.
NANCY: I worked in four or five different houses, plus two different crisis locations and mobile crisis. I had no idea DMHS had so many diverse programs and roles.
KATE: As a placement student, I've been able to do a ton of different courses, such as ASIST and Mental Health First Aid – this has expanded my knowledge base and my community connections.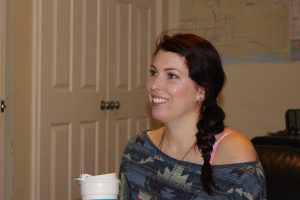 JENNA: In my role at Intake, I learned a lot about electronic documentation and about smooth intake and discharge planning. Also, my experience with the Ontario Common Assessment of Need will help me whatever my future role.