DMHS' wide variety of programs and services help to meet individuals wherever they are on their recovery journey and whatever their specific needs. A key component of these diverse service options is the availability of sessional psychiatric support.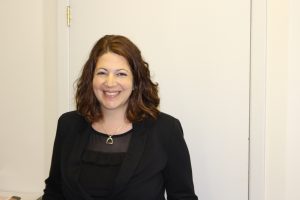 This free, community-based psychiatric consultation service is funded by the Ministry of Health and Long Term Care's Psychiatric Sessional Fees Program, through the Central East Local Health Integration Network. DMHS Program Director Sheri Rice explains that "It is a bridging service that gives our clients quick access to assessment and treatment before longer-term support becomes available."
"Clients needn't turn to the Emergency Department to see a psychiatrist," Sheri says. "They can do so directly through their community mental health service provider, who will work in partnership with the sessional psychiatrist to address their needs holistically."
One of DMHS' sessional psychiatrists is Dr. Gabrielle Ledger, who has operated a private practice in Bowmanville for 7 years. Dr. Ledger observes that "I encounter a different clientele in my role at DMHS. In my private practice, I primarily see 10- to 25-year-olds, usually with mood disorders or schizophrenia. Here, I see all age groups and every possible presenting problem."
"I would say overall that my involvement with patients here at DMHS is more timely," says Dr. Ledger. "In my regular practice, you wait a year to be seen and the referral usually comes from the family doctor whereas at DMHS there is an opportunity for staff to notice an individual in distress and facilitate a referral in a timely way. DMHS captures people in the context of their lives and quickly responds to their needs, while they wait for longer-term psychiatric support."
"Another thing I appreciate," says Dr. Ledger, "is having community  mental health workers involved in the consultation process, because they will be involved in the follow-through. Without community support, people can fall through the cracks, and this shows why case management can be so effective for people who might not otherwise have the resources or the wherewithal to navigate the complex healthcare system effectively."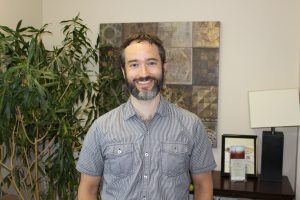 The other sessional psychiatrist is Dr. Andrew Morgan, a forensic psychiatrist at Ontario Shores Centre for Mental Health Sciences who also does general psychiatry on-call work at Michael Garron Hospital in Toronto. Dr. Morgan explains that "Many of the people I see at DMHS have been referred to a psychiatrist but face a wait list. While the sessional support I provide is not definitive care, it helps fill that void between when their symptoms are first recognized and when they are able to access longer-term treatment."
Dr. Morgan adds, "A number of my patients at DMHS somehow find themselves in the criminal justice system. While I generally just see them once, this one session provides a stepping stone to getting their mental health concerns addressed and helping them avoid future legal problems."
Here are some comments from DMHS staff on this service:
Both Dr. Ledger and Dr. Morgan are comprehensive in their meetings with individuals. They are patient, kind and practice without judgement. Many of those using this service describe many negative interactions with "helping professionals". After an appointment with either doctor, people have said that they felt heard. Others have extreme difficulty obtaining psychiatric help. This program can be a significant stop gap measure that can really allow people to gain ground in other areas of their lives.
Tanya Conlin, Peer Support Specialist
I love that we have access to Dr Ledger and Dr Morgan.  One of the biggest challenges for families of young adults who are struggling with mental health disorders – is that, due to confidentiality, they are often excluded from hearing the clinical feedback during a crisis.  They feel absolutely helpless when they are told to "stand out in the hall" and they do not get the benefit knowing the suggestions that have been made or the diagnosis that is proposed or the  recommended treatment plan.  And yet, they also feel an enormous responsibility to provide the best possible support and care for their loved one – but they often have no information to help them decide what they should be doing. 
Sometimes, it's really a life-saver when we can offer them a consultative appointment with one of our psychiatrists.  Or when we tell them that Dr. Ledger or Dr. Morgan are coming the to the next Family Education Night. Even though the doctor does not have the personal information about their loved one – they can give information about typical patterns, hospital policy and common treatment plans.  This can be very valuable and comforting to a parent who is desperate to know what they can do to help. 
Denise Gould, Family Support Community Mental Health Worker
 My clients that have utilized Dr Ledger all report that they feel as though she truly listens to their story, interacting with them during session. For myself this is a very positive review as high amounts of First Nation Peoples do not report positive connections to psychiatry/therapists.
Connie Spencer, Aboriginal Mental Health and Addictions Outreach Worker
I have had numerous clients who have worked with Dr. Ledger and by far the feedback is always positive. Some quotes I remember are: "She is so real"; "Dr. Ledger is very empathic and understanding and so smart"; "Dr. Ledger was able to diagnose a physical problem even after 3 doctors were not." There are so many great things to say about Dr. Ledger. She is by far the best resource my clients have.  We are so lucky to have her on our team.
Roxanne Seaward, Community Mental Health Worker