Dennis is an older adult who has lives independently in north Durham. Despite having lost mobility due to a stroke, he still manages to maintain his household and participate in community life. He was assisted in this by obtaining an subsidized apartment plus staff support through DMHS' Homelessness Support Program, along with connections to many other community supports. Here is his story: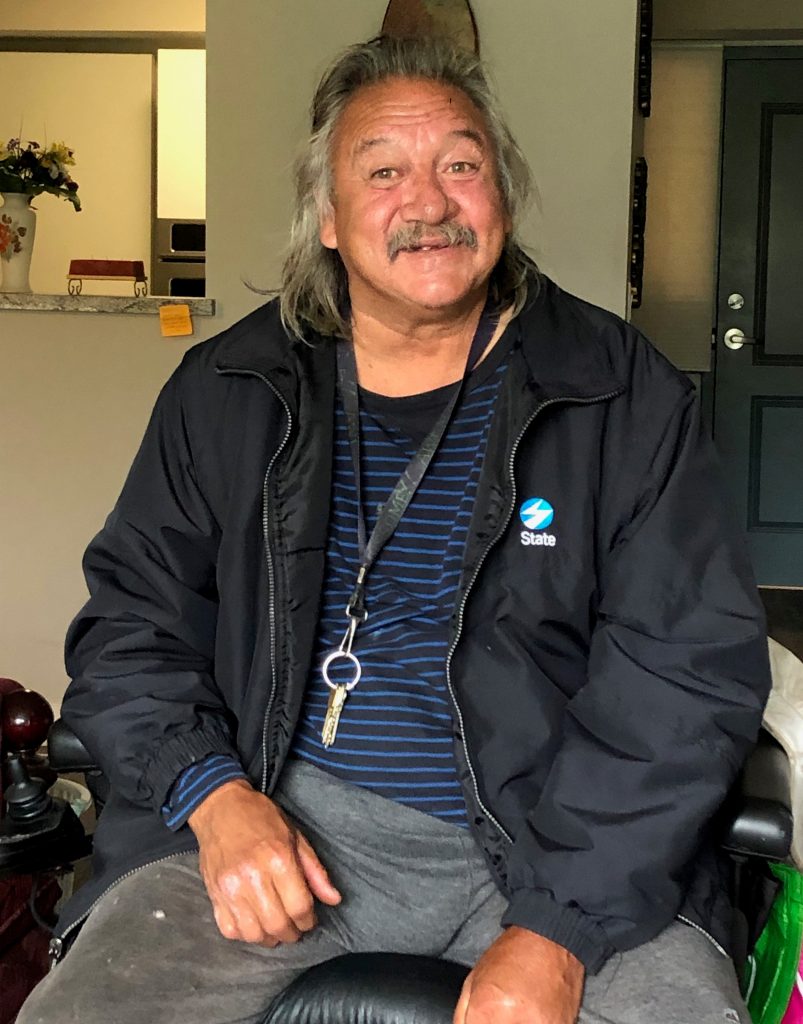 About ten years ago I experienced a stroke which left me paralyzed on the left side. I had been a carpenter and built homes, but I couldn't do this work anymore. The stroke left me unemployed and eventually homeless. For years, I depended on Durham Region's shelter system. I also used hospitals, and at times I slept outdoors.
During this time, I made connections with CMHA Durham's Day Program and drop-in services. When Durham Mental Health Services established a Homelessness Support Program, my contact at CMHA Durham referred me.
My new DMHS worker set me up with a bed at their Oshawa crisis location where I was comfortable and well supported. If I could I would give the Crisis staff flowers, they were so tremendously helpful to me. At a vulnerable time in my life, they recognized my needs and worked with me to meet them. I would tell anyone who is considering accessing a Crisis Services bed, "Go ahead! It would be the brightest and brainiest and smartest thing you could do."
My number one goal was to find decent, affordable, wheelchair-accessible housing, which I was able to find with the help of my worker. I cook my own meals, go to bed when I want to, watch TV when I want to, there are a lot of things I like about it. Plus, it is affordable to me despite a limited income.
Dennis' worker Ginger explains that a range of supports were put in place to help him maintain independent housing – everything from a trustee to help him manage his budget, an occupational therapist for help with apartment safety and assistive devices, a Personal Support Worker for help with bathing, cleaning, groceries and cooking, and many additional supports. Dennis says, "I'm pleased with the services and supports that have helped me. Only in Canada could I have benefitted from all this help."