It is estimated that about half of all people who experience mental health issues also experience addiction – and about half of all people who experience addiction also experience mental health disorders. Given these statistics, co-occurring mental health and addiction problems – or Concurrent Disorders – are a major focus for community mental health service providers like Durham Mental Health Services.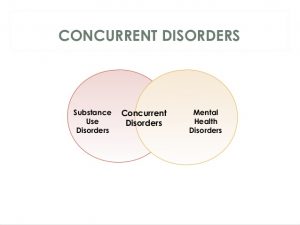 As stated by noted researcher Dr. Kenneth Minkoff, it should be considered the expectation, not the exception, that a client presenting to services in either sector will have a Concurrent Disorder.
November is Concurrent Disorder Month at DMHS; an opportunity to take stock and to build capacity to effectively support clients who experience Concurrent Disorders. The agency is hosting a one day training and information session that has been planned by the DMHS Concurrent Disorder Committee. The morning will focus on:
 Drug use patterns and trends;
 Treatment options and models; and,
 The harm reduction philosophy and practice
The afternoon explores case scenarios, applying DMHS drug policies to practice through a Motivational Interviewing (M.I.) lens.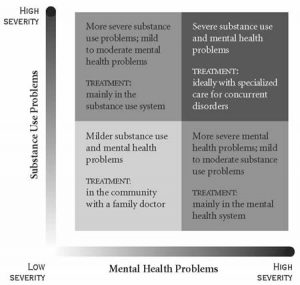 DMHS Concurrent Disorder Committee member Derik Blanchard observes that "Becoming Concurrent Disorder capable doesn't mean that we have to be experts in both mental health and substance use, but it does mean that we have an openness in talking about both and that we collaborate in treatment planning that may involve additional agencies."